District 6 Soccer Play-Off Brackets SCHEDULE Week two

4A Boys/Girls Soccer Sub-Regional game @ Hollidaysburg
Girls - 12 pm
Erie McDowell (white) vs Altoona(Dark)
Boys - 2pm
Erie McDowell (white) vs St College(Dark)
Notes:
All ticketing will be through Hometown Ticketing on the D6 Website https://www.piaad6.org/

Tickets are available for purchase
Class A Girls Championship
West Branch 3, Bishop Guilfoyle 2
Class A Boys Championship
Saint Joseph's 3, West Shamokin 0
Class 2A Boys Championship
Richland 1, Westmont Hilltop 0 2OT
Class 2A Girls Championship
Bedford 1, Bald Eagle Area 0
Boys' Soccer Championships A AA AAA AAAA

Girls' Soccer Championships A AA AAA AAAA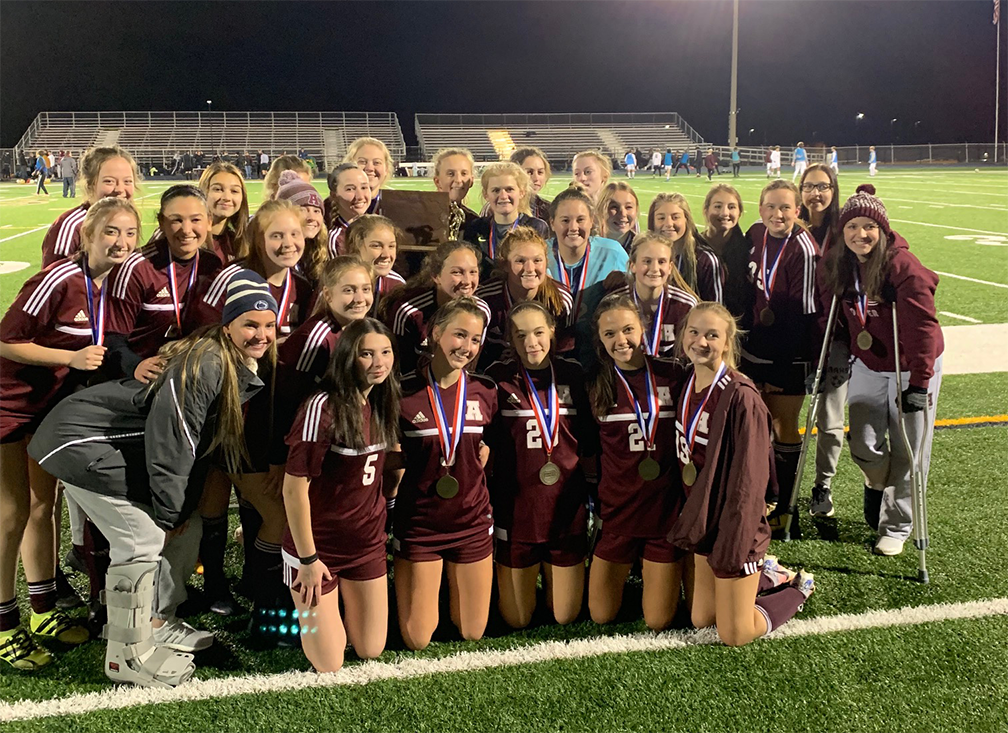 Class 4A Girls- Altoona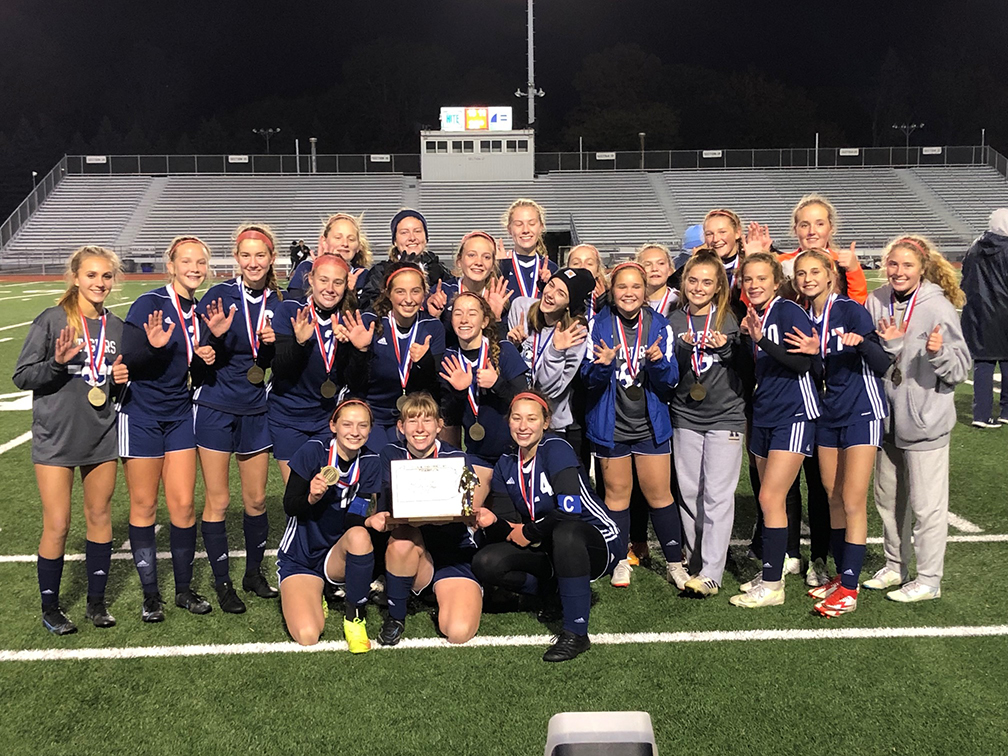 Class 3A Girls- Hollidaysburg
****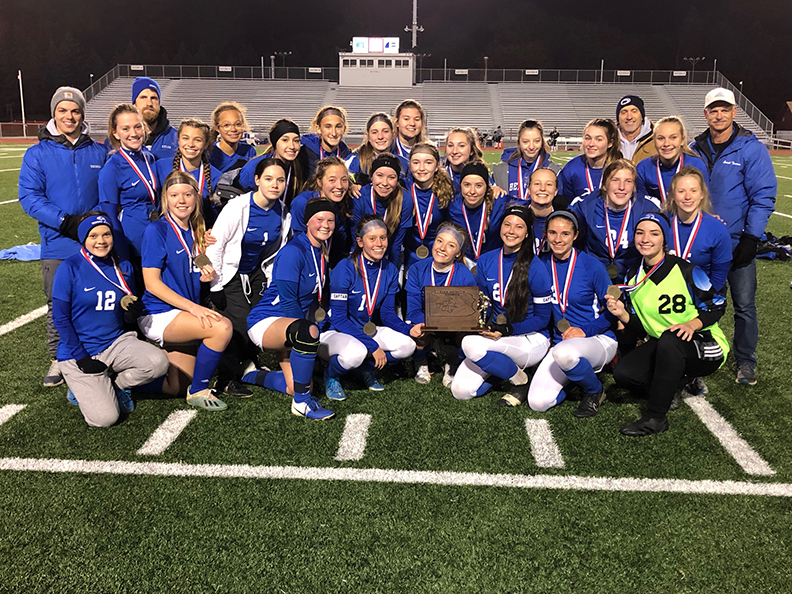 Class 2A Girls- Bedford
***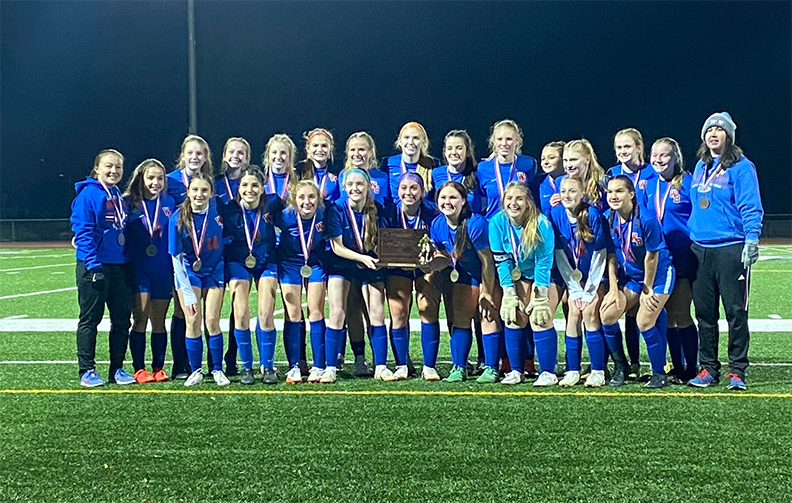 Class 1A Girls- West Branch
***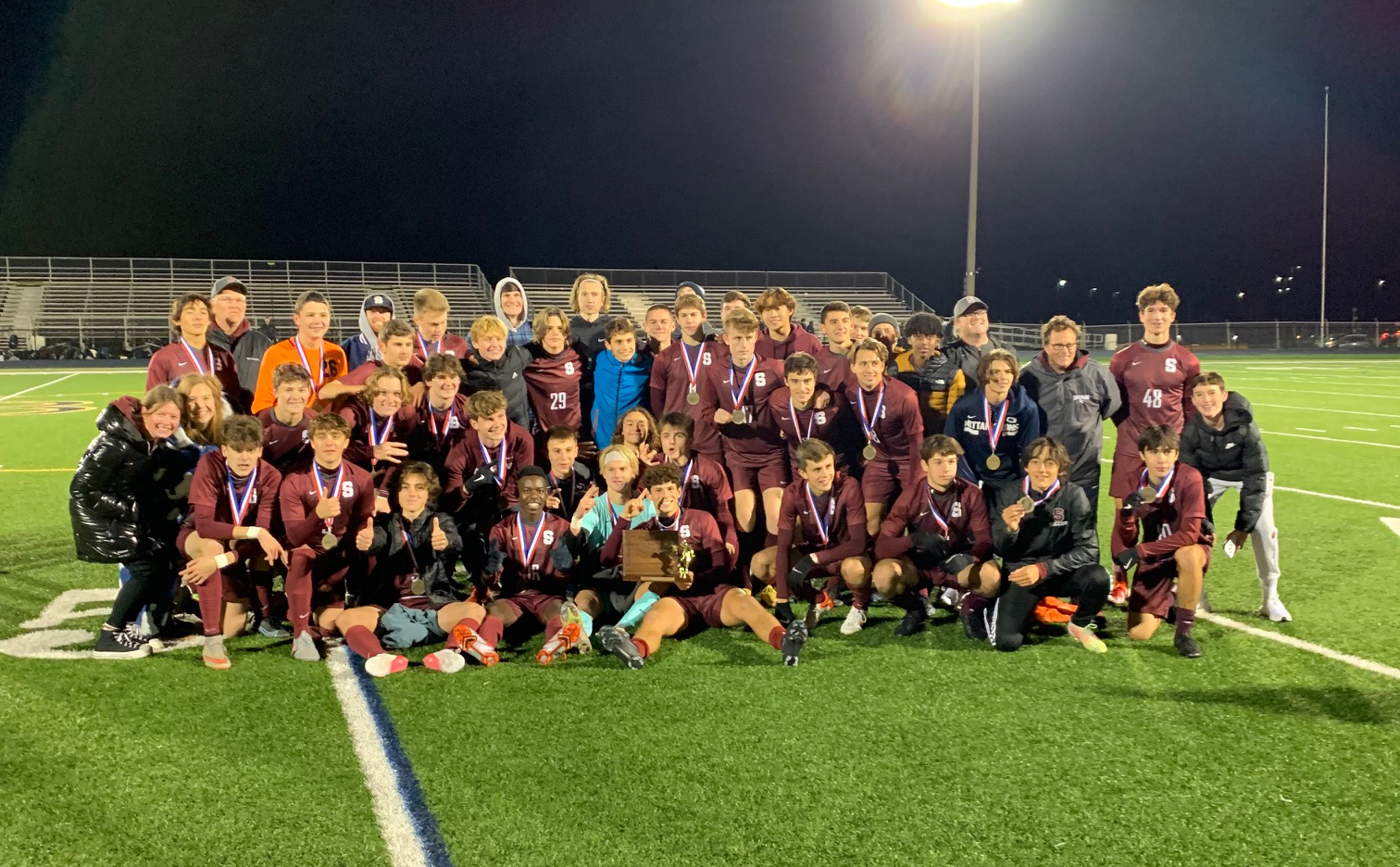 Class 4A Boys- State College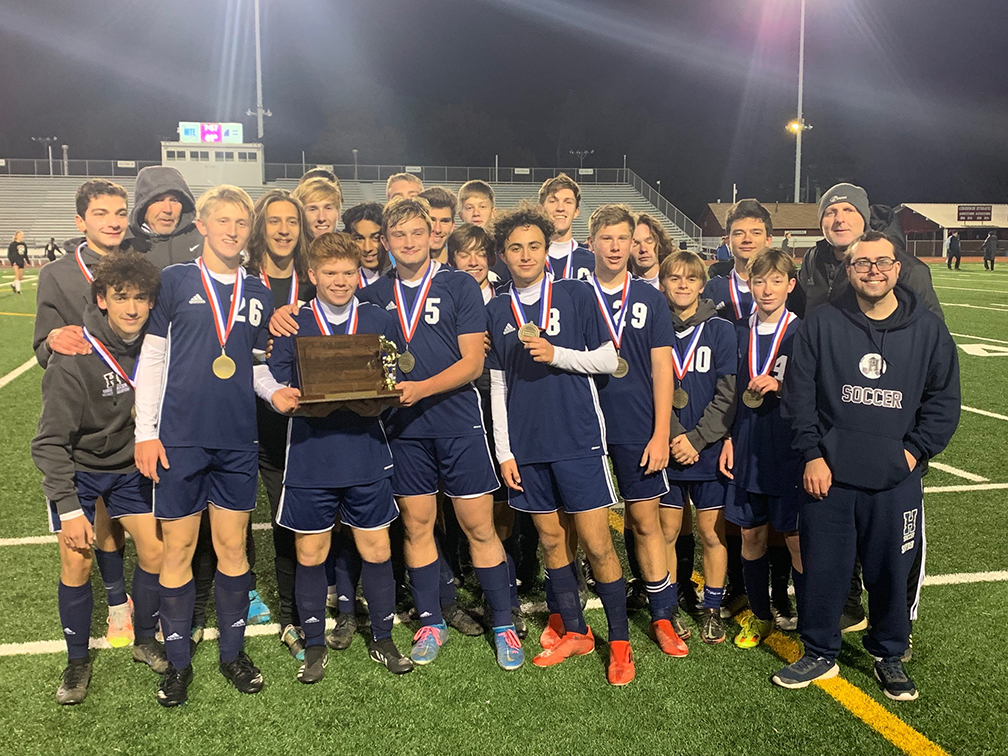 Class 3A Boys- Hollidaysburg
********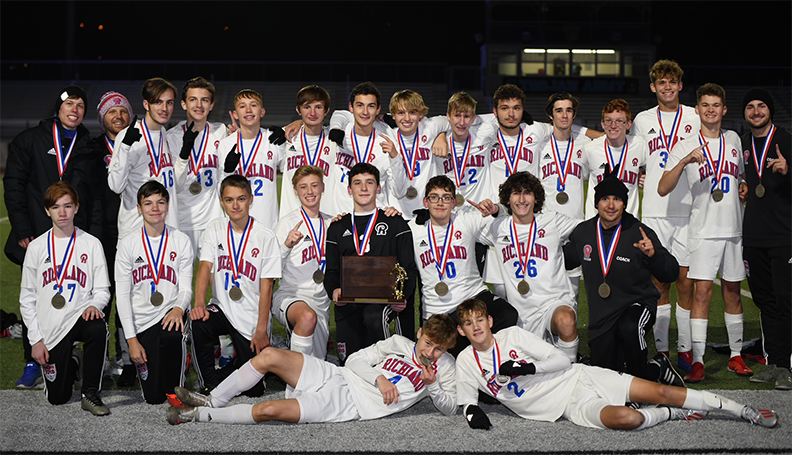 Class 2A Boys- Richland
********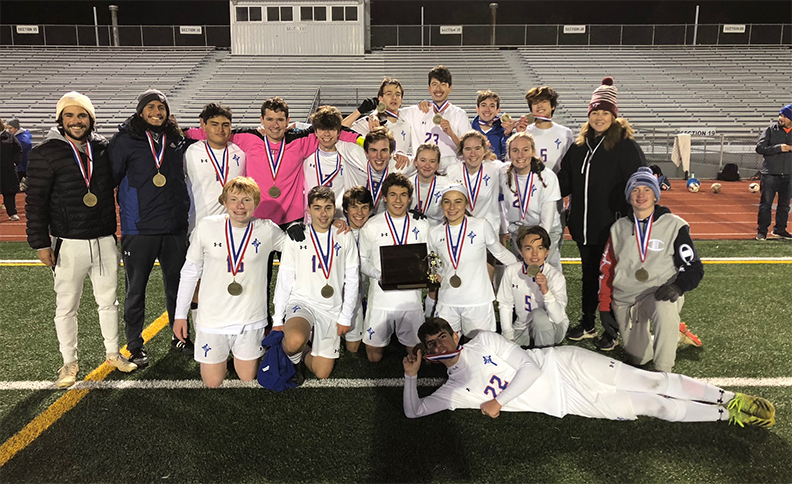 Class 1A Boys- Saint Josephs Catholic
**********
Class 4A Girls Championship
Altoona 3, Mifflin County 1
Class 4A Boys Championship
State College 7, Altoona 1
Class 3A Girls Championship
Hollidaysburg 2, Tyrone 1 OT
Class 3A Boys Championship
Hollidaysburg 4, Central Mountain 0
November 2, 2021

Westmont Hilltop 3, Juniata 1
Bald Eagle Area 1, Juniata 0
All times and locations set for the championships. See Week 2 Schedule and brackets
November 1, 2021
Class 4A Girls
Mifflin County 3, State College 1

Class 3A Girls
Tyrone 2, Bellefonte 0

Class 3A Boys
Hollidaysburg 15, Penn Cambria 0
Central Mountain 1, Bellefonte 0 OT

Class 4A Girls
Mifflin County 3, State College 1

Class 3A Girls
Tyrone 2, Bellefonte 0
October 28, 2021
West Shamokin 1, Belleville Menonite 0
Saint Joseph's 3, United 0
West Branch 7, Moshannon Valley 0
Bishop Guilfoyle 3, Penns Valley 1
October 27, 2021
Richland 3, Philipsburg-Osceola 2 OT
Huntingdon 2, Penns Valley 0

Bedford 8, Forest Hills 0
Class 2A Semifinals times and locations are on the brackets
10/26/21
Westmont Hilltop 4, Cambria Heights 1
Juniata 1, Central Cambria 0

Bald Eagle Area 1, Westmont Hilltop 0
Notes :

- Home teams ( higher seed ) will wear dark uniforms

- Hometown Ticketing at all sites
information for host sites
QR Code Poster to have at gates if people need to purchase tickets at gate.
How to Purchase Tickets
Scanning Instructions at Site - Client ID:

piaad6

Username:

d6soccerscan

Password :

D6soccerscan!
Broadcasting Fees School-affiliated are $200.00. Others $400.00, Radio is $50.00
Instructions for Purchasing Tickets
1. Scan QR Code with your device's camera or QR Code Scanner app
· Click on popup once scanned
2. Select the Event that you would like to purchase tickets for
3. Select the number of tickets and continue to the purchase page
4. The tickets will be emailed to you once you successfully purchase
5. Have the tickets pulled up on device and ready to be scanned
6. Enjoy the event!
Scanning Soccer Tickets powerpoint
PIAA District 6 Soccer Clothing Information

Clothing Order Form pdf Clothing Order Form (MSWord)
Ordering early ensures the teams will have their clothing prior to the playoffs. They can order past the October 15 deadline.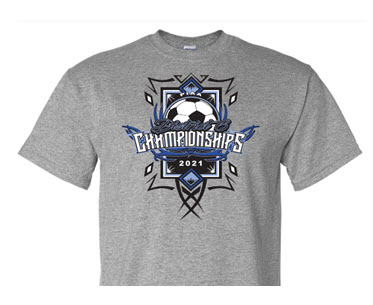 The OFFICIAL District 6 Soccer Rankings will be posted here.

Click this Form  Coaches, Media & Fans.. click on FORM to see results and rankings

1. enter your results  
2. check all teams' results 
3. check updated (after each results entry) 
	Rankings per classification
Special note.. if your opponent has already entered the results, you will not have to nor be able to do so.
However, if there is an error, the coach that entered the results will have to make said correction by clicking on the
garbage can icon and re-entering the correction.

If you appoint someone else to enter the results, you will need to pass on that information (for login and password) to them.
Those who have not logged in yet.... coming soon.. please enter results.. if you have a problem logging in, contact us.